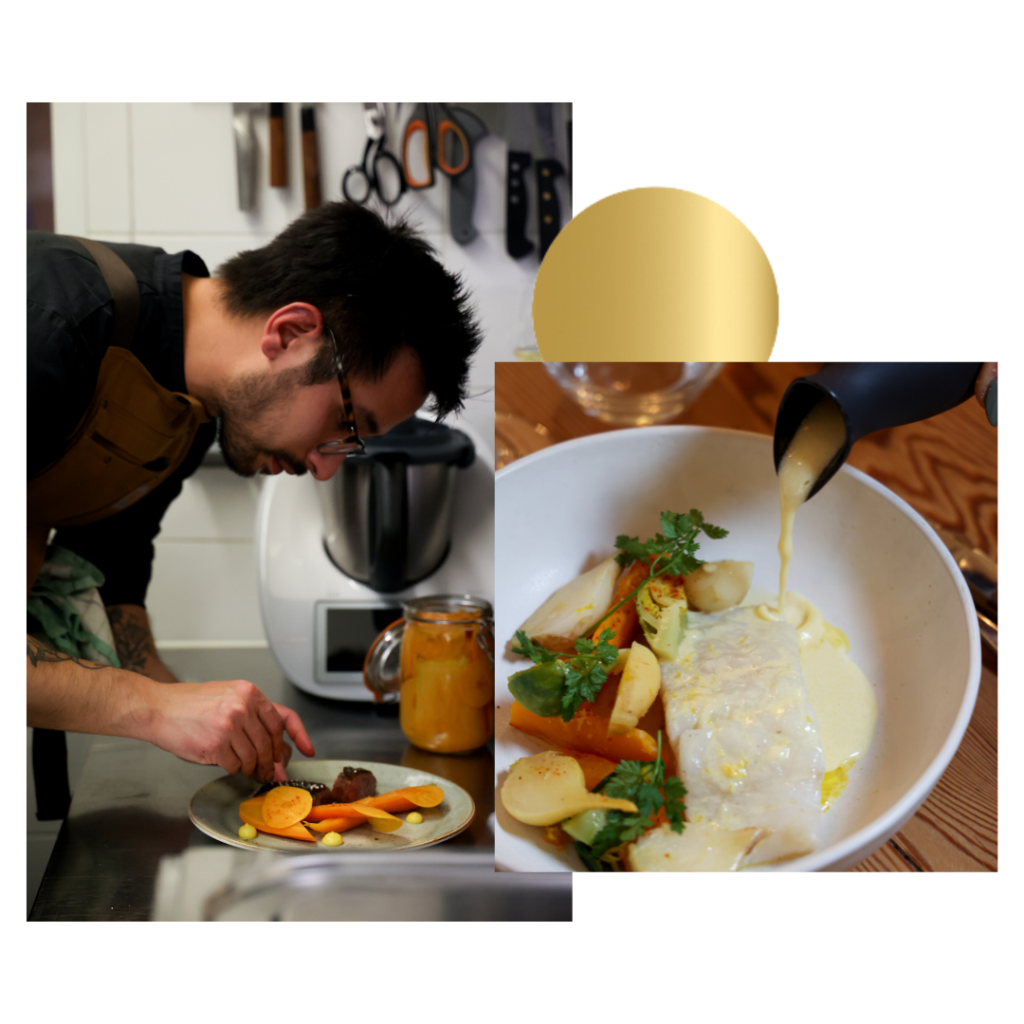 A philosophy, cooking with love !
A cuisine influenced by love for the product, gluttony and above all the desire to provide pleasure to those who taste our dishes. Our cuisine is a balance between tradition, creativity and seasonality. We focus above all on taste, generosity, sharing, which for us are the basis of cooking with love. We look forward to welcoming you and making you discover our cuisine!
Eva & Micael.
EXCELLENT PRODUCTS, DIRECTLY FROM THE REGION !
Having both grown up in families that cultivated products from their respective regions, the desire to work with local products was obvious to us!
The South-West is an ideal location to prepare beautiful dishes using local products … The coasts for fish or sea food, the Pyrenees for pork and cheese, and of course all the surroundings of Bordeaux which are filled with small farmers for fruits and vegetables!
And let's not forget the gem of the land, the wine.
Our region has talent, so let's take advantage of it!
Eva & Micael.